Overview
In this course, the learner-faculty connect video check-in assignments will be used for discussing the Milestone One, Milestone Two, and project guidelines. These are private conversations between you and your instructor, and you may validate your understanding of the concepts presented and the requirements of the milestone and project activities.
In Milestone Two, you are required to create a change management plan for the U.S. branch of the software solutions provider headquartered in Singapore. You are encouraged to reach out to your instructor so you can address any concerns and questions prior to the week when you are required to submit Milestone Two.
Prompt
In this mentor-focused video check-in, you will look at the Milestone Two Guidelines and Rubric and have an asynchronous discussion with your instructor regarding the points mentioned below.
Record a short video sharing your understanding of the guidelines to be followed for Milestone Two. Consider the following questions:
What could be an internal communication issue in the U.S. branch?
Discuss the top two roles of strategic internal communication for successful change initiatives.
Discuss the influential roles that managers play to address any issues in the U.S. branch.
How can managers support employee engagement?
If you have any questions or require additional support from your instructor, clearly communicate your needs to your instructor.
Guidelines for Submission
Submit this assignment as a 3- to 5-minute video through the Bongo platform.
If you are not able to record a video, you should reach out to your instructor and discuss submitting the assignment in an alternative format.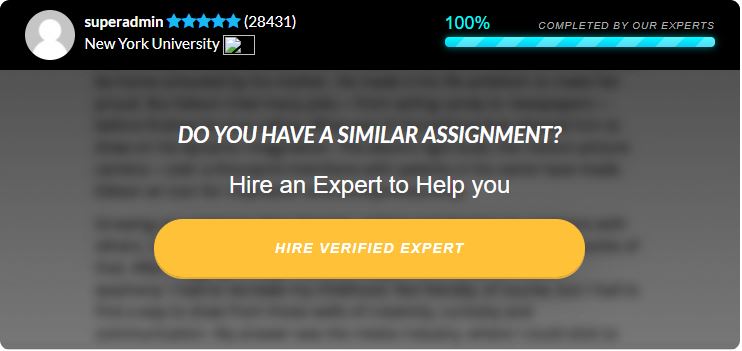 So much stress and so little time? We've got you covered. Get your paper proofread, edited or written from scratch within the tight deadline.
Quality Guaranteed
With us, you are either satisfied 100% or you get your money back-No monkey business